Lagana's outfits on this page fit 18" little girl dolls as Little Red Riding Hood by Susan Wakeen.   Doll & outfits SOLD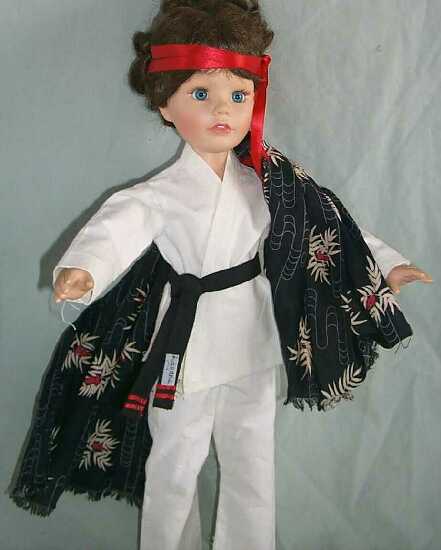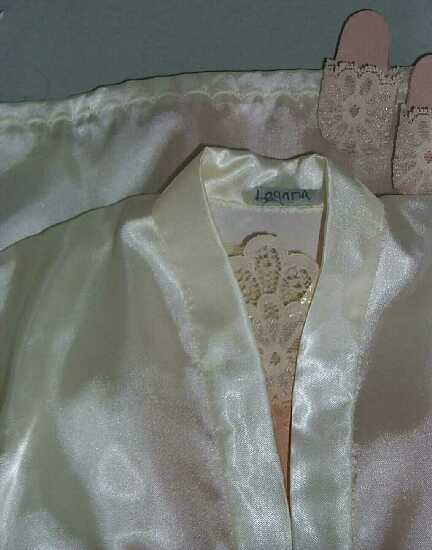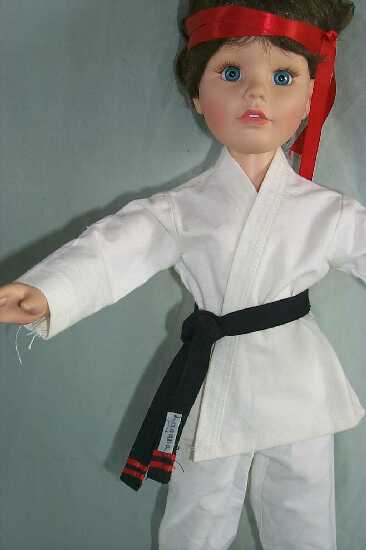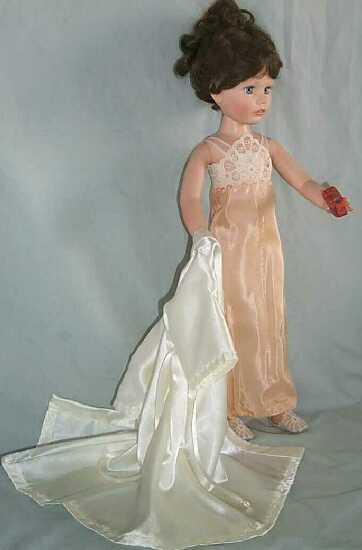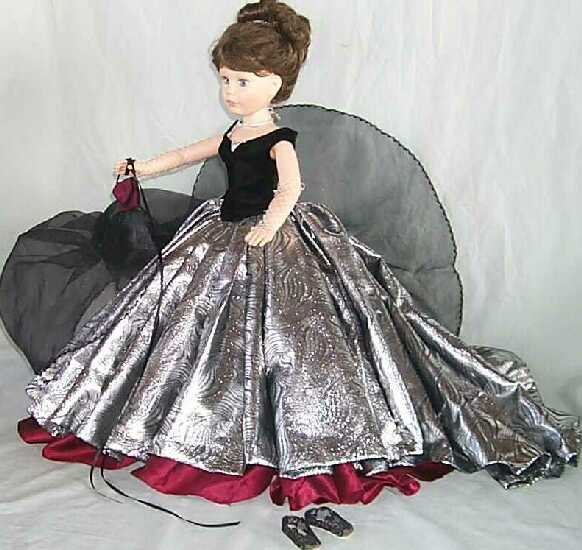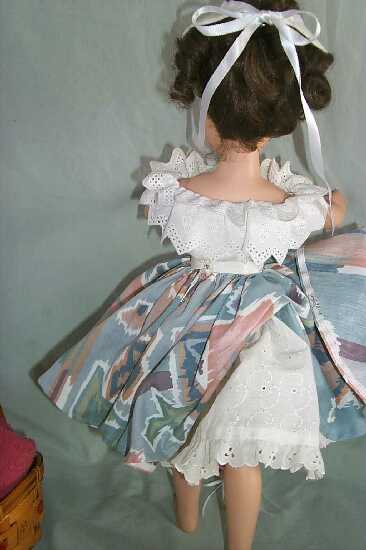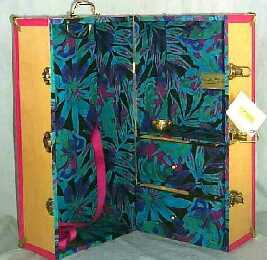 This cream satin kimono has machine embroidery on the hem & sleeves and a ribbon sash.  The negligee has a lace bodice and a skirt from an antique fabric.  The slippers are lace and signed by Lagana. All designed and crafted by Lagana.  The labell is hand signed by Lagana   SOLD

Birch & Turquoise Foliage trunk for 18" dolls by Lagana.  All wood with laminated fabrics & brass fittings, a limited edition, numbered & signed by Lagana. 
Click here to view.   AVAILABLE
Karate outfit for 18" play doll.  The front edge is stitched in lines just like a real one.  The black belt is line stitched also & has two red stripes (for dolls good at karate) & Lagana's hand signed label.  !00% cotton sash or turban & satin ribbon headband.  Sold

This Indian motif durndle skirt has bead button & crocheted loop closure.  The white eyelet underskirt can be paired with the white eyelet peasant blouse for a second outfit.  The white eyelet umbrella, wicher basket with beachtowel & leather drawstring purse come with the outfit.  The sandals have wrap tie laces.  The labels are hand signed by Lagana.  Skirt, underskirt, blouse, shoes all designed & handcrafted by Lagana.  Doll & outfit sold.